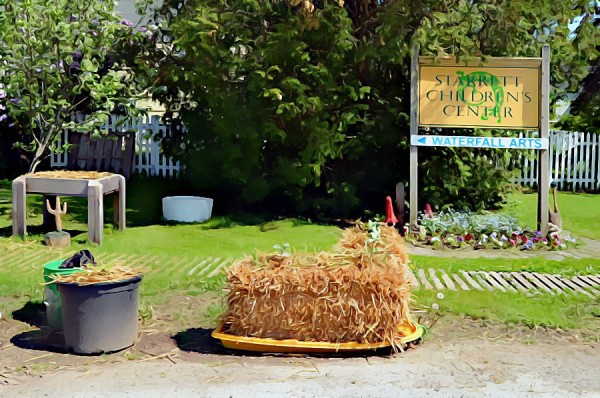 Provides care for children 3 years through school-age
Mixed-age grouping
Fully inclusive mainstream classrooms
Handicap accessible building facilities
Nationally Accredited (NAEYC)
State-licensed
Serves nutritious breakfast, and snack sponsored in part by the USDA Child Care Food Program
Year round program
Curriculum
In our interactions with children at Starrett Center it is our overriding goal to reveal, not mold a child. We encourage children to follow their self interests in both solitary and group activities. Our curriculum is based on Montessori principles and The Creative Curriculum within the framework of a prepared environment.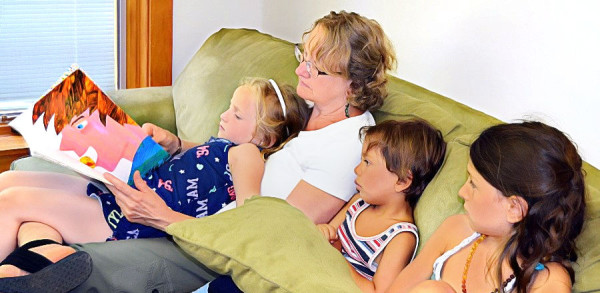 We hope to have the child actively engaged in sensory experiences indoors and out. Children work with materials that appeal to and refine their senses, challenge their thinking, encourage creative expression, build pre-reading and math skills, help form opinions, develop social skills, invite them to ask questions, and guide them in becoming aware of their place in their community and world. Activities are based on a child's choice, teacher observation, time of year, the weather, curriculum focus, and group make up. As children construct meaning they build a solid foundation for becoming lifelong learners.
The Arts/Science
Children are natural artists and scientists. At Starrett Center we use these focal points as the paths to multi-faceted learning in literacy, math, social studies, physical and social development.

We offer daily visual arts experiences, specialized weekly classes in music and yoga, visits to local studios and galleries, artist in residency programs available through grants, and artist/dancer/musician visits to the center, to name a few.
We take regular visits to streams, woods, the ocean and other neighborhood and community environments. Children also tend indoor plants, maintain outdoor gardens, compost food waste, incubate eggs, feed and observe birds.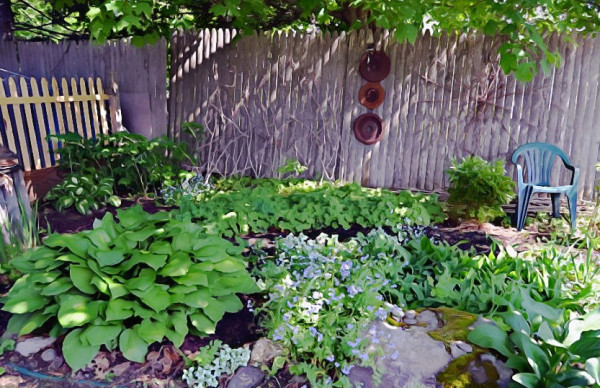 Animals
Starrett Center houses a bird, some fish, composting worms, a guinea pig and a turtle. It is our hope that the observation and care of these animals as they move through their life cycles will help build respect and an appreciation for all forms of life.
Mixed Age Grouping
Starrett Children's Center is a mixed age program, teaching children of various ages together. We believe in the value of inter-age contact to stimulate cognitive thinking and social development by providing the framework in which a variety of behavioral models, social models, intellectual levels and academic competencies are available. Opportunities to lead, instruct, learn, nurture and be nurtured are expanded within the mixed age setting. Opportunities for richer collaborative work across age, gender and skill levels are increased. Siblings spend their day together and for others, family-like and sibling-like relationships can be developed and fostered and become a source of affection, comfort, and closeness for all the children.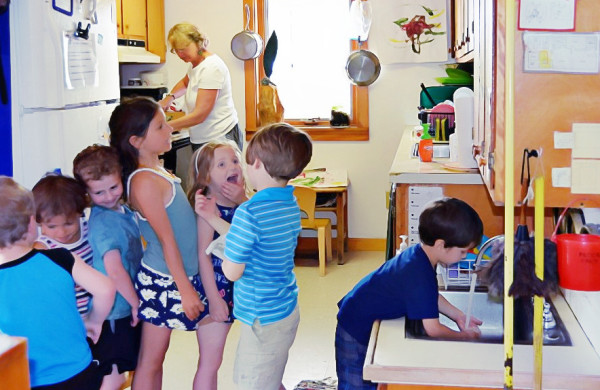 Younger children's dependence on adults for attention and assistance is thus decreased and a real community emerges. Multi-age grouping also lends itself to seamless inclusion of children with special needs into the group. The benefits of this inclusion for all children range across all developmental and educational domains. Finally, because of the multi-aged group, the center has a heritage that develops over time.
School age program
Children can attend before or after school. School buses pick up and drop off children directly at our door. We are open school vacations and summers and can take children as we have room.
Therapies
Children of all abilities are welcome. We have a developmental therapist on staff and many other therapies are provided on site through Waldo County Child Development Services and other agencies.
Parents
We see ourselves as partners with parents/caregivers and as such we welcome your input, involvement, skills, interests and talents to benefit both your children and the program in general
We invite you to visit the center at any time to view our ongoing photo albums and see first hand this dynamic program in action.
Contact Us
Director
Starrett Children's Center
73 Waldo Ave.
Belfast, ME 04915
Phone: (207) 338-1751
FAX: (207) 338-1751
[email protected]